Founded by Stephen Wolfram in 1987 »
The original journal devoted to the science, mathematics and engineering of systems with simple components but complex overall behavior.

Hundreds of published papers, encompassing three decades of leading-edge complex systems research, are available for free and immediate download.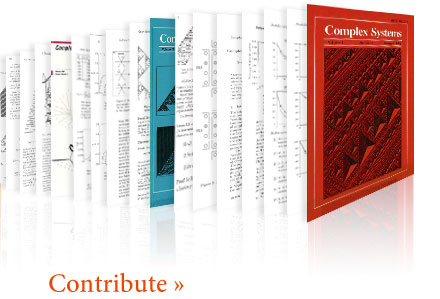 Submissions for Complex Systems may be made by webform or email. There are no publication charges. Papers submitted to Complex Systems should present results in a manner accessible to a wide readership.
current issue
Volume 29, Issue 2
Stephen Wolfram
A Class of Models with the Potential to Represent Fundamental Physics
Jonathan Gorard
Some Quantum Mechanical Properties of the Wolfram Model
Jonathan Gorard
Some Relativistic and Gravitational Properties of the Wolfram Model

Join the leading edge of complex systems research today!